Now available is our new Norman County West "app" that you can download on your mobile ! We cannot wait for the 1st day of school on Tuesday ! See you in a few days!

"Virtual Open House" starts soon at 6:00pm! View the attached image or refer to your email for information on how to join! We are exited to talk to parents and our new students, and answer any questions you might have!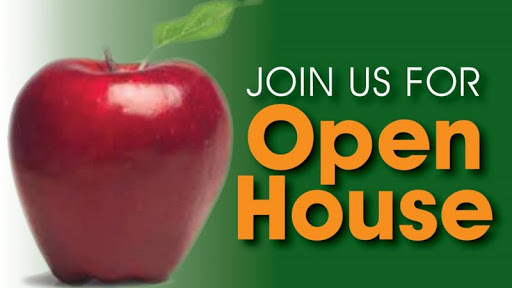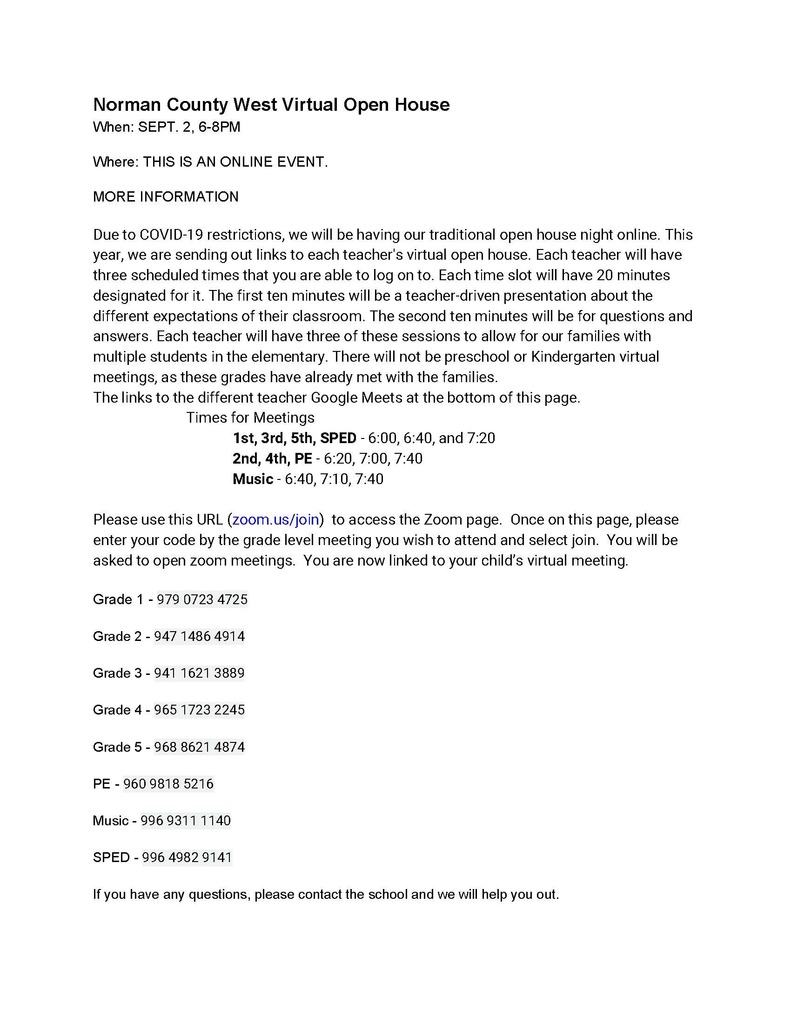 One week from today/Tuesday September 8th is the 1st day of 2020-2021 school year! We have bus schedule-lunch menu-student registration-classroom supply list -sign up for before and after school program called All Stars all available online. Please feel free to check it out or call the office with questions 218-861-5800. See you soon!

Dear Parents/Guardians, NCW is making the registration process easier for you to complete online. Please complete the registration process using JMC Parent Portal (
https://ncw.onlinejmc.com/
) for registering your child(ren) for the 2020-2021 school year. You will need your username and password to access all registration information. If you do not know your username/password, please contact Jannette Wenshau,
jwenshau@ncw.k12.mn.us
or call 218-861-5800. If you are registering a new student to NCW, please click new enrollment and complete the enrollment application. Once this application has been completed and accepted by the school, you will receive an email instructing you to complete the registration process as stated above. If you have any questions or need assistance with this application, please contact the school, 218-861-5800. Please complete the registration process by Sept 4, 2020. Thank you for your help in updating our records to make sure we have the current information for your child(ren). Deanne Flom Elementary Principal Norman County West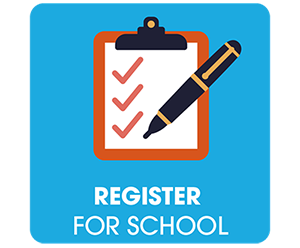 Mask up Minnesota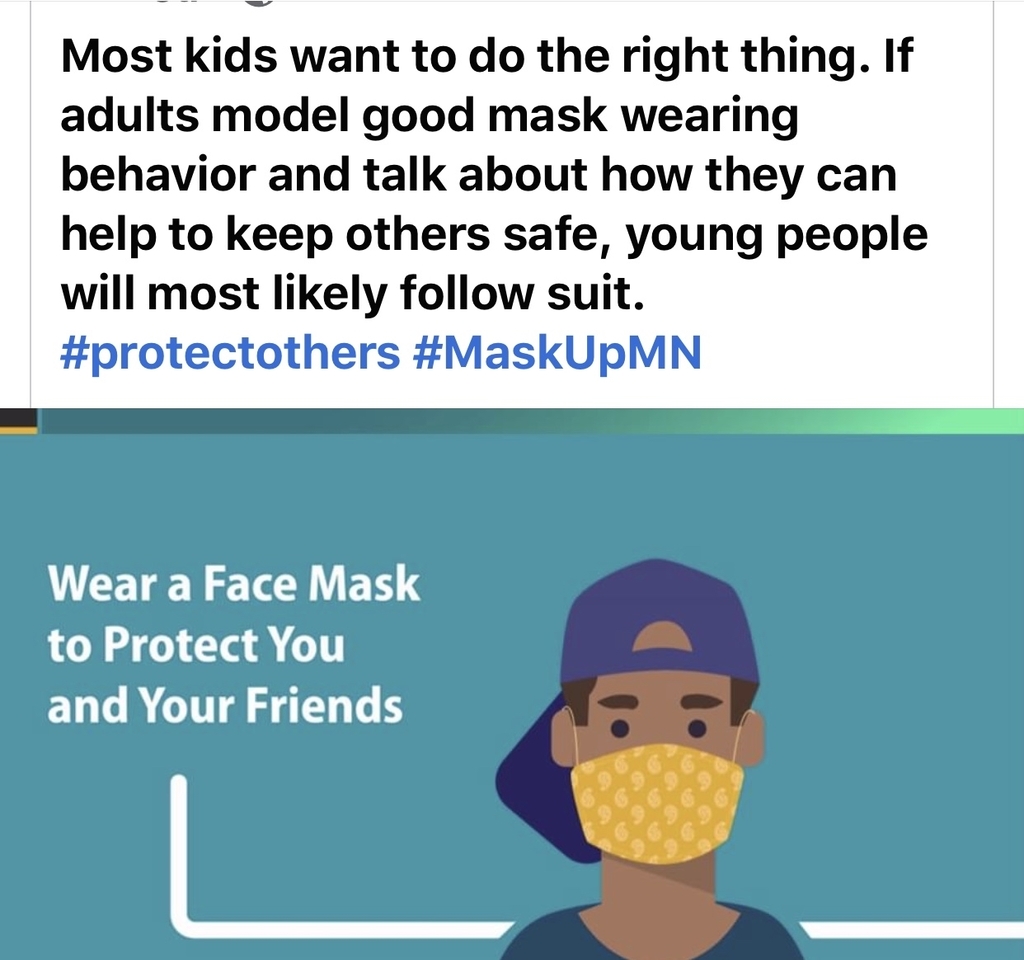 Job- Posting: Tri-Valley Classroom Assistant in Hendrum Head Start Tri-valley Head Start is hiring a Classroom Assistant to work mid-August to mid-May each year at the Hendrum Head Start center. View the job description and apply online at
www.tvoc.org
. Call 877-861-6738 for more information.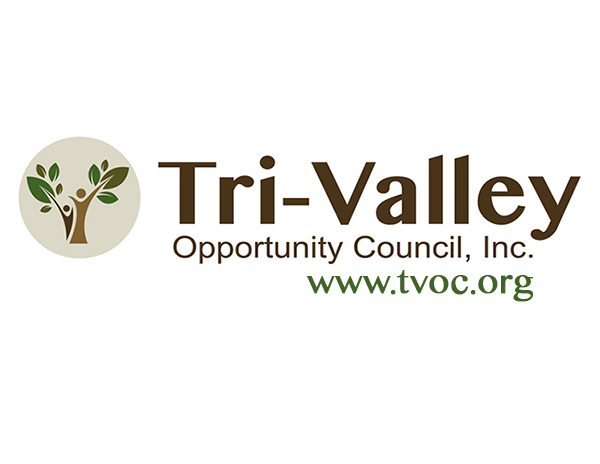 Hello Parents/Guardians, Here is the following COVID-19 Plan for reopening our school for Fall 2020.
https://5il.co/k5n0
Please read over it carefully to understand the procedures and guidelines NCW will be following. There may be more details shared as we get closer to the start of school. If you have any questions, please contact the school. Deanne Flom Elementary Principal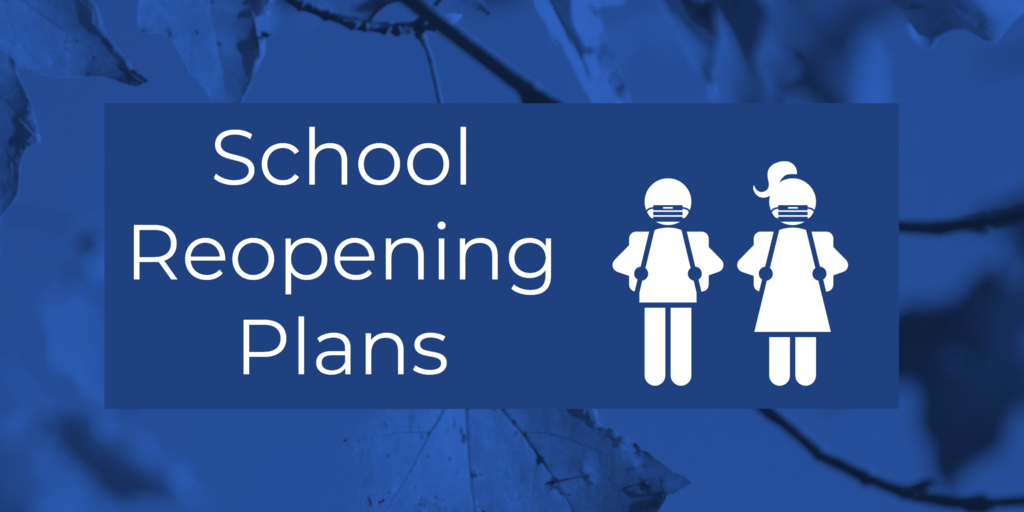 Happy birthday to our Principal Mrs. Flom!

Good Morning any families of "Kindergarten" age students. If you would like to register your child, at Norman County West Elementary we are having scheduled times to meet Ms. Menze on Wednesday August 26th and Thursday August 27th. Please call to make an appointment at 218-861-5800 and ask for Jannette.

Hello NCW Families! If you have "pre-registered"your child for a FREE backpack with school supplies sponsored by REACH, they will be available for pick up tomorrow Thursday August 13th at the new REACH Thrift store in Hendrum on Main Street (by Northwestern Bank) from 9:30am until 7pm. For any assistance please call the REACH store 218 -861-5700. Don't forget to shop inside for deals -proceeds stay in Norman County.

Tonite Wednesday, August 12th is the fund raiser for 17 year old Ethan Plemmons diagnosed with Non Hodgkins Lymphoma. Here is the schedule : 5pm-7pm Boxed Grilled Pork Chop Dinner & budding on Silent Auction items (inside Hendrum Fire Department) 7pm-9pm —10 games of BINGO for $10 9:30pm-11:30pm an Outdoor Movie "Guardians of the Galaxy" at elementary NCW football field with snacks available for purchase. PLEASE COME SUPPORT ETHAN AND DONATE TO THIS GREAT FAMILY

Benefit for Ethan this Wednesday Benefit for Ethan is this Wednesday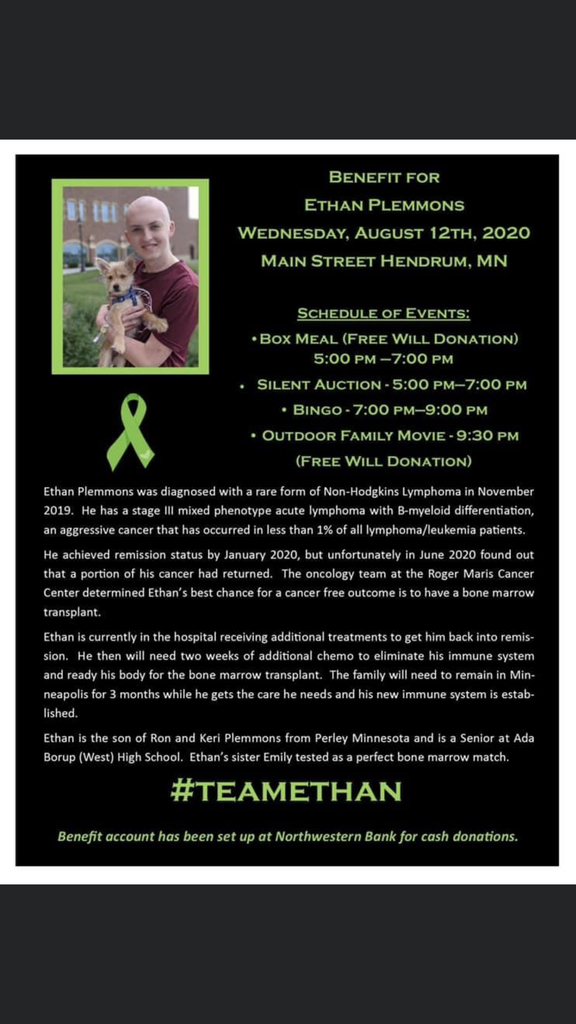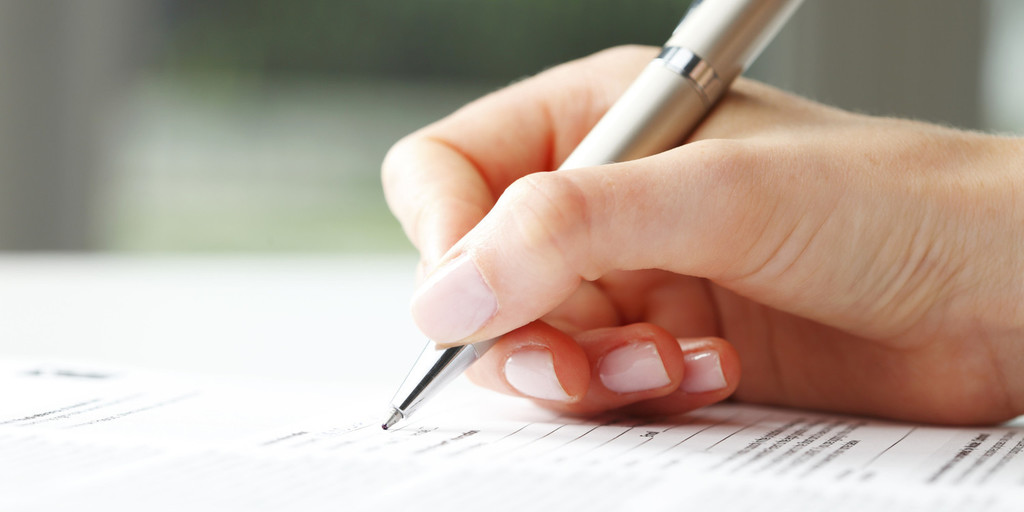 The Norman County West Education Association is proud to announce that Mary Gwin is the reciepent of the 2nd Annual Friends of Education Award. Thank you for all you do to make Norman County West a great place to be a teacher and student.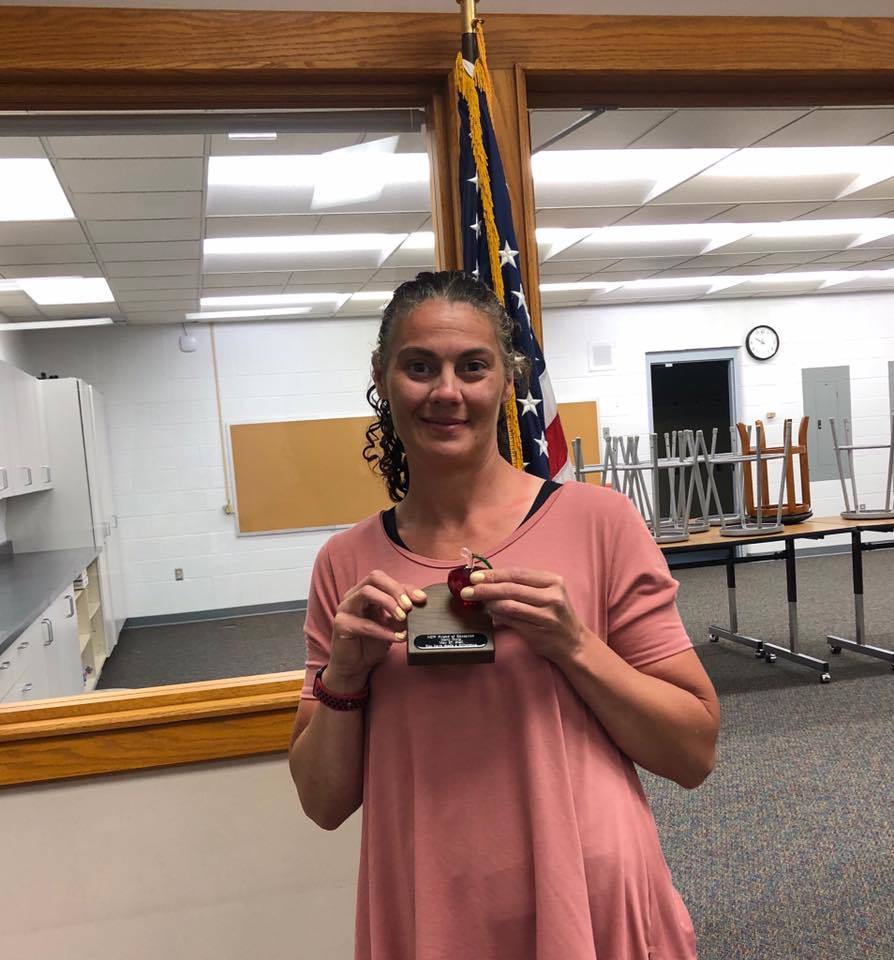 Summer hours begin June 1st and will run through August 14th. The Office will be staffed. Monday - Thursday from 8:00 am to 4:00 pm.